Tom Clancys Ghost Recon Wildlands Season Pass Uplay CD Key Global
This product requires you to have Tom Clancy's Ghost Recon Wildlands Uplay Key GLOBAL activated on your Uplay account in order to play.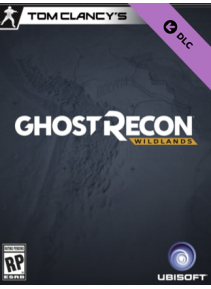 Platform:


Product Description
A Global key,works on Uplay and PC.
Extend your Ghost's experience with the Season Pass which includes two major expansions plus exclusive digital content featuring equipment packs,an exclusive vehicle,epic weapons and more.
With the Season Pass,you can:

Get two major expansions

• Narco Road: Get the full spectrum of the narco life as you tear through Bolivia using new vehicles in a series of fast paced missions.Infiltrate various gangs and take out their leaders one by one.

• Fallen Ghosts: After your chopper is shot down during an evacuation mission, your squad will be forced to adapt as they're tracked down by an elite group of ruthless mercenaries.

Extra gameplay content:

• The Unidad Conspiracy missions:Destabilize the alliance between Santa Blanca and Unidad in the Media Luna province.

• Peruvian Connection Pack

Equipment packs:

• Rebellion Ghost Pack

• Unidad Ghost Pack

• Santa Blanca Ghost Pack

Exclusive vehicle:

• Bolivian Minibus
Create a team with up to 3 friends in Tom Clancy's Ghost Recon Wildlands and enjoy the ultimate military shooter experience set in a massive, dangerous,and responsive open world.Save money on content for this game by purchasing the Season Pass.