Gloria Victis Steam Key Global
Gloria Victis Steam Key is a digital product - no box delivery. The price applies to a digital version of the product. It is in stock now, welcome to order in bobkeys!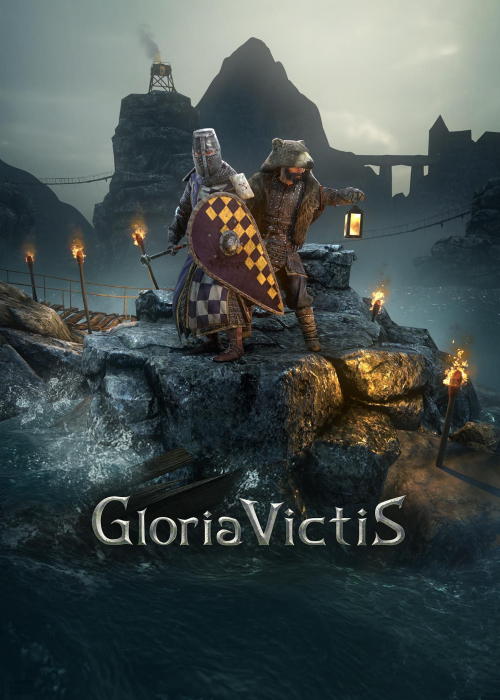 Platform:


Product Description
Gloria Victis is a MMORPG with an emphasis on realism, set in a low-fantasy medieval open world. Enjoy MMO with skill-based non-target combat, open PVP with territory control, deep, expanded crafting system, player-driven economy and a mature, extensive storyline – all that served with beautiful, realistic graphics and immersive atmosphere.
Choose one of three nations: proud Midlanders inhabiting vast green lands, vengeful Ismirs from the frosty North or determined warriors of the Sangmar Empire and join the conflict!
FEATURES:
* Non-Target Combat – Engage in action-based, non-target combat where your skills and tactics matter! Prove your skills and earn fame as an undefeatable duelist, eagle-eyed archer or respected commander inspiring your allies in battle!
* Open PVP – Fight to the death in tournaments, towns and castles sieges and epic wars where entire armies collide!
* Territory Control – Conquer the lands, siege non-instantiated towns and castles and develop fortifications to earn an advantage in the everlasting conflict of the realms!
* Innovative Partial Loot System – Defeated your enemy? Take your reward, selecting which specific items you would like to loot – but hurry, the clock is ticking!
* Fame and Disgrace – Be a part of a living feudal society, establish your reputation and move up the feudal hierarchy, leading your allies to victory under your guild's banner – or run and hide as an outlaw!
* Complex Crafting System – Look for the best resources and materials, use crafting workstations and co-operate with others to increase your efficiency and achieve mastery in one of 8 different realistic crafts. The economy is in your hands – swords don't drop from wolves but are forged by the blacksmiths!
* Class-less Progression – Become who you want to be, shaping your character without artificial classes and fully customizing your equipment using hundreds of available items!
* Open Living World – Seamless, breathtaking, challenging, dynamically reacting to your actions – the diversified and overwhelming world of Gloria Victis awaits you!
* Low-fantasy Setting – Explore the lands based upon medieval Europe and Middle-East, discover ancient secrets, seek for forgotten treasures and face creatures designed after medieval tales!